For everything a first time…
It happend previously that Wouter and I ended up "behind" the bar during (or after…) a gig. But playing with the 2 of us? And NO bar tenders behind the bar? Never! Up untill now, 15 january '13 't Kantoor – Haarlem. Having a blast playing 3 short sets and even drafting a beer for a thirsty customer while we were playing!
I think I don't have to repeat we had a good time! Hope we'll be back soon at 't Kantoor!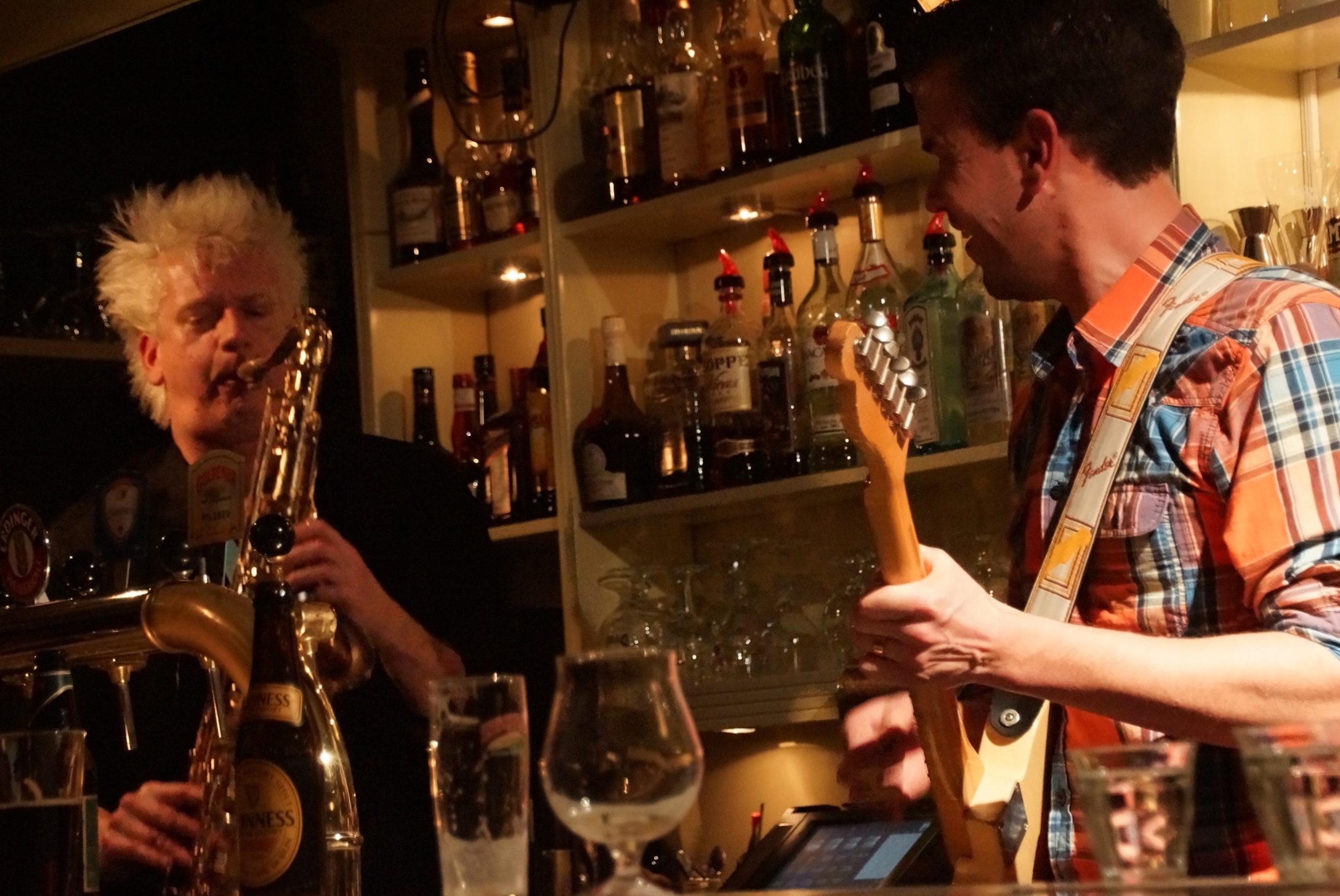 (photo: Frans Brouwer)